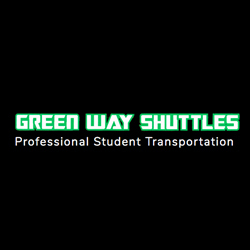 Part Time Shuttle Bus Driver
Sorry, this job has expired.
Orono, ME
Green Way Shuttles is a professional student transportation company that currently services over 50 separate properties at 23 universities across the United States.

We are currently hiring Part-Time Shuttle Bus Drivers in Orono, ME.

You will be responsible for transporting students to and from locations; fueling the bus; and ensuring the bus is properly maintained.

You must have experience. A CDL with passenger endorsement is required.

Click "Apply now" to get started today & contact Cory for information.

We are an Equal Opportunity Employer.
12160