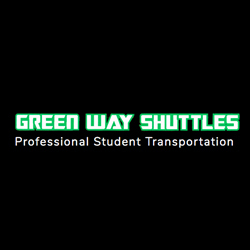 Green Way Shuttles
Part-Time Shuttle Bus Driver Night
Sorry, this job has expired.
Athens, GA
Green Way Shuttles is a professional student transportation company. We are currently hiring Part-Time Shuttle Bus Drivers in the Athens, GA area! Night Hours.
You will be responsible for transporting students to and from locations, fueling the bus, and ensuring the bus is properly maintained.
You must have experience. A CDL with passenger endorsement is required.
Click "Apply now" to get started today & contact Corey for information.
We are an Equal Opportunity Employer.
110374070
110374070